About Rick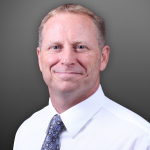 I opened Integrity Mortgage Company as a preferred lender of a real estate company in Maitland for almost 3 years. There were as many as 153 Realtors in the office at one point, so I learned to give solid Preapprovals that end up closing once the Buyer finds a home. I am now the Branch Manager of Integrity Mortgage – Powered by The Mortgage Firm in College Park with 17 years of mortgage ownership/management experience helping over 100+ buyers and people that want to refinance per year. The Mortgage Firm is one of the Top Direct Lenders in the State of Florida with a variety of powerful products that help keep us competitive in the current mortgage market.
The majority of my business (along with referrals from past clients, friends and online borrowers) is built around helping Realtors and their clients get "preapproved" for a mortgage and then proceed to help their clients get the offer accepted by making sure that these letters of approval are convincing to a Seller/Listing Agent. Once they have an executed contract, I have no problem with clients shopping around to make sure I am their best financial option. It is rare that I am not.
Once clients realize that I am the best financial option, my in-house loan processor, loan partner and I do everything we can to 'WOW' them with excellent customer service. Most loans now allow "E-signing" or I am always willing to meet with clients in my office at night or on the weekend to work around their job schedules. The goal for all buyers, especially First Time Home Buyers, is to make sure all of the loan documents are understood upfront. It is especially important for borrowers to understand the costs of buying (or refinancing) a home and the monthly payment differences of the various loan programs available to them. To finalize the transaction, we close loans quickly, in 2-3 weeks, and make sure we answer questions along the way to help the transaction close smoothly. I also try to attend as many closings as possible.
I have a combined 10 years of studying Business and Education at the University of Florida, with 17+ years of Management in the Mortgage industry, to form an ethical, upfront business model that has helped over 1,000 people in Florida achieve their dream of home ownership.
Please feel free to call me until 9pm, 7 days/week or email/text me anytime if you would like to learn more about how I can help you.
Rick Cason – Branch Manager
Integrity Mortgage – Powered by The Mortgage Firm
(407) 617-RICK(7425) Email Rick.Cason@TMF.Mortgage
NMLS #363845 Branch NMLS #1077128
2626B Edgewater Drive Orlando (College Park), FL 32804
Rick in the Media
Quoted in the NY Times 5 yrs in a row
Orlando Magazine – Best Service Award 4 yrs in a row
Syndicated Radio – Boston's "Money Matters" twice
TV – Channel 9 News
Orlando Sentinel
FAR Earlybird Newsletter twice
Women's E-News